Unconventional Climate Protection
28 May 2020, by Stiftung Wissenschaft und Politik (SWP)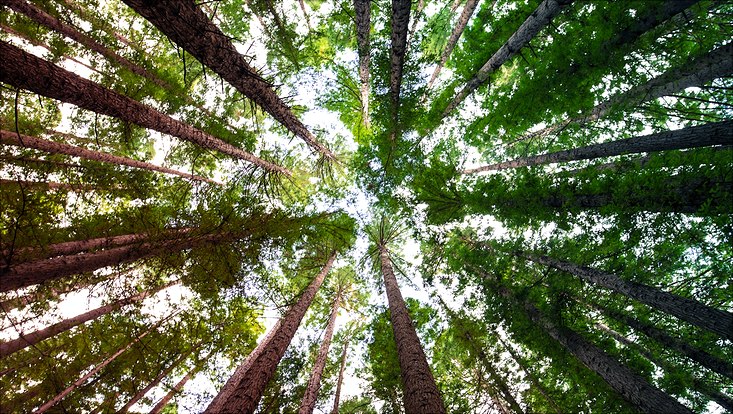 Photo: Arnaud Mesureur/unsplash
Reforestation can be a method to remove CO2 from the atmosphere.
In a new study, Oliver Geden from the German Institute for International and Security Affairs (Stiftung Wissenschaft und Politik, SWP) and Felix Schenuit from the Cluster of Excellence CLICCS at Universität Hamburg show: in the future, the European Union will have to actively remove greenhouse gases from the atmosphere – and investigate the technologies required to do so.
If the EU wants to achieve net-zero emissions by 2050, implementing conventional climate protection measures to reduce emissions won't be enough. In order to compensate for the unavoidable residual emissions, unconventional measures to remove CO2 from the atmosphere will also be needed – e.g. via reforestation or the direct removal of CO2 from the air.


Not all Member States or sectors will have achieved greenhouse-gas neutrality by 2050, and some will even need to reach a level below zero by that time. The option of removing CO2 from the atmosphere would allow a more flexible climate protection policy, though it would also raise new questions concerning distribution.


In terms of policy, avoiding the production of greenhouse-gas emissions should be made more of a priority than the subsequent removal of CO2. Net-zero targets should be explicitly divided into emissions-reduction targets and emissions-removal targets, instead of arbitrarily combining the effects of the two approaches as a "lump sum."


The further development of an EU CO2 removal policy should be productively planned with the help of a suitable policy design. Whether the EU pursues a proactive or more reserved approach in the medium term will depend in part on which net-zero targets it sets for the time after 2050.


In the years to come, the EU should increasingly focus on and invest in research and development of CO2 removal methods, and should gather practical experience using them.


Only when the EU and its Member States succeed in plausibly combining conventional emissions reduction and unconventional CO2 removal on the road to net-zero can the EU truly lead the way in climate policy.

Original article on SWP Homepage:
Geden O, Schenuit F (2020): Unconventional Mitigation, Carbon Dioxide Removal as a New Approach in EU Climate Policy, SWP Research Paper 2020/RP 08, June 2020, doi:10.18449/2020S10
---