Plausible Climate Futures
At the Cluster of Excellence for climate research "Climate, Climatic Change, and Society" (CLICCS), 269 experts from 16 disciplines are working to provide answers to one essential question: Which climate futures are possible – and of those, which are plausible? To do so, they're pursuing climate change research in an unique range of areas.
In the "Hamburg Climate Futures Outlook 2023", the Cluster of Excellence CLICCS delivers the proof: it is currently not plausible – that is, it can't be realistically expected – that global warming will be limited to 1.5 degrees Celsius. Further, based on an analysis of physical processes broadly considered to represent potential tipping points, CLICCS shows that social transformation is currently more important than these tipping points.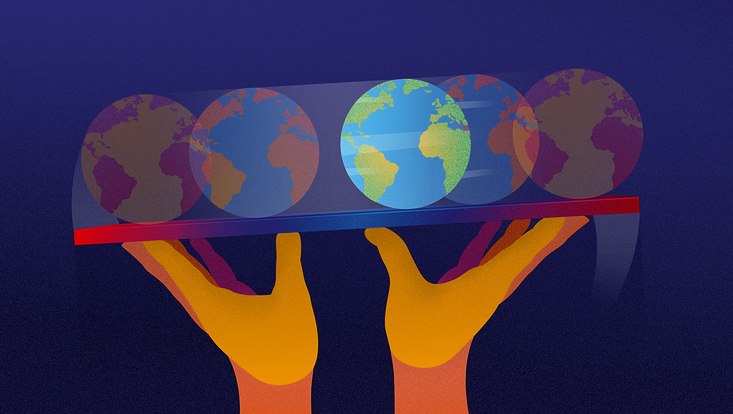 Drawing on an assessment framework of its own design, the Cluster has identified ten key social drivers that could support the shift away from fossil energies. At the moment, none of these drivers support deep decarbonization by 2050. The development of this framework, the first of its kind for social dynamics, resulted in the creation of a Mercator Foundation professorship, effectively establishing a new field of research on the social plausibility of climate futures.
Pursuing interdisciplinary research, assessing plausibility
CLICCS seeks the answers to questions on plausible climate futures in a range of areas: for example, a CLICCS study was the first to show that, in all areas adjacent to the Arctic Ocean, dramatic land loss is probable, as a result of thawing permafrost. Another proved for the first time that the huge warm water "blob" in the Pacific is not a sporadic phenomenon, as previously assumed; rather, it has been there consistently for the past few decades and is clearly the product of anthropogenic emissions. The bubble is conducive to extreme heat waves in the Northeast Pacific.
CLICCS was also the first institute to model the global carbon cycle including the influence of the coasts, with the climate model ICON-Coast. The model can be applied to determine e.g. how much more anthropogenic CO2 the coasts will be able to absorb in the future. Pursuing a transdisciplinary approach, the researchers successfully raised awareness of and acceptance for future climate-protection measures drawing on nature-based solutions – a promising option for implementing the required adaptation.
The Cluster also demonstrated that the majority of Germans would be willing to accept a small meat tax, although they find the goal of improving conditions for livestock more convincing than contributing to climate protection. And: the environmental tax on gasoline and diesel, ratified in 1999, has not only massively reduced CO2 emissions; it has also saved Germany ca. 80 billion euros in the process. The effectiveness of the tax, which has been 15 cents per liter since 2003, had long been considered questionable. As a CLICCS study shows, the tax is good for the climate and human health alike.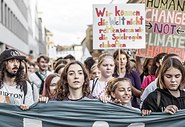 Climate protests are an effective tool for supporting political decisions. A study involving 1,500 German respondents showed that their readiness to take part in a climate protest depends on its expected size: the larger the protest, the more likely they are to stay home. Accordingly, Fridays for Future's decentralized strategy, which employs smaller, local protests, motivates more people to join in.
In Germany, 77 percent of the populace consider climate change to be a "substantial" or "very substantial" threat; that's 14 percent more than in 2014. In terms of whether citizens expect to be personally affected or not, recent personal experiences are an important factor. 94 percent of those surveyed claimed they had already seen the impacts of climate change or expected to do so within the next ten years.
It's primarily individuals and households that are adapting to climate change – as shown in a global assessment of 1,400 studies on climate impact adaptation. There is very little systematic networking of various groups of actors and the global distribution of tasks lacks cohesion. We still lack concepts for making societies, infrastructures and risk management better equipped to face the impacts of climate change. Government and non-government actors rarely collaborate comprehensively. These aspects jeopardize the type of transformation needed, for example the implementation of far-reaching, just and sustainable climate impact adaptation measures.
Where does the CO2 come from – and where does it go?
When permafrost soils thaw in the Arctic, they release not just CO2 but also the more potent greenhouse gas methane. To better predict future emissions, CLICCS is investigating various processes in detail, so that they can be represented as accurately as possible in climate models.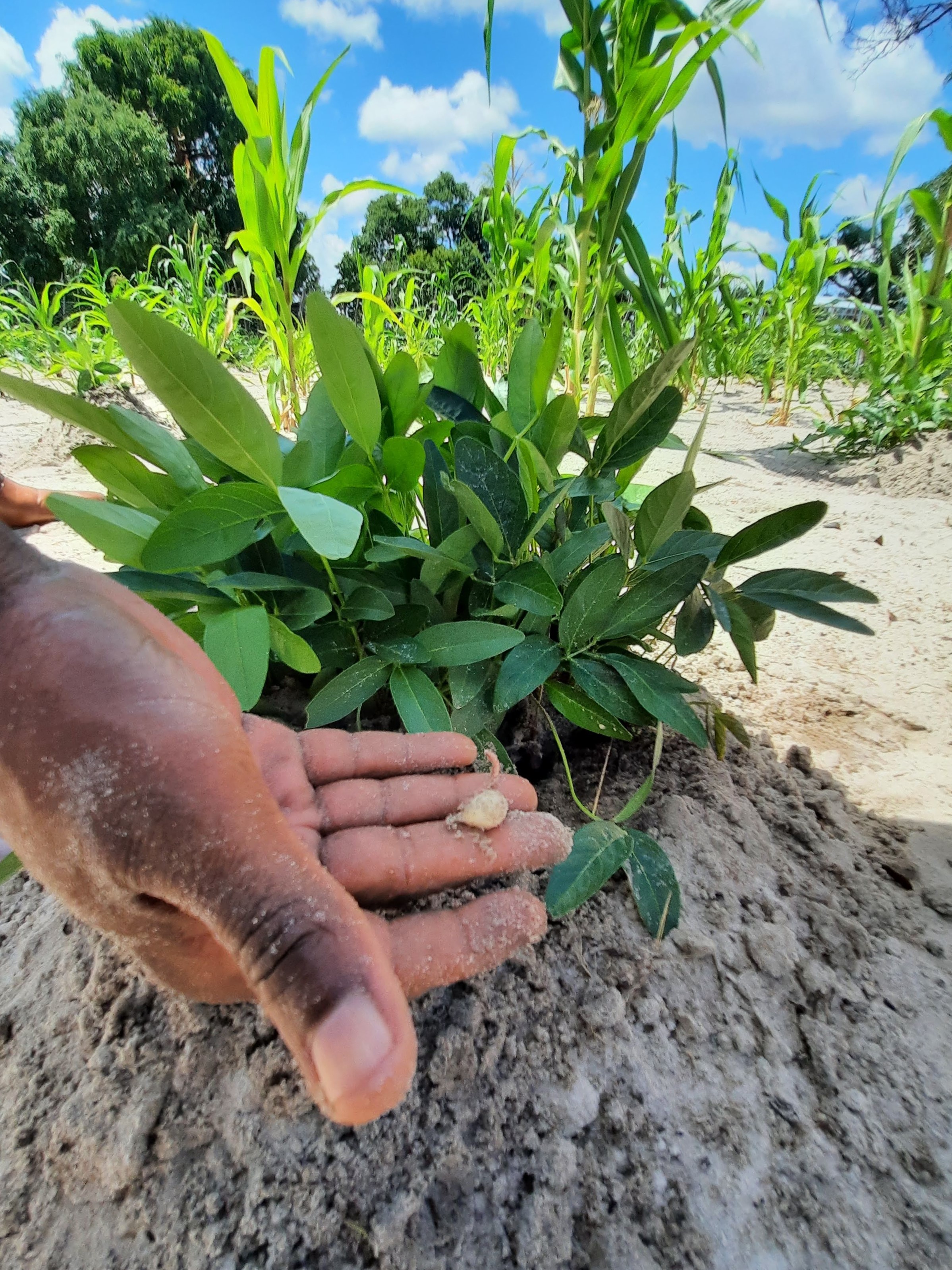 In soils, a thicker active layer and increased subsoil temperatures promote the decomposition of organic matter, and with it, the production of methane. In addition to the carbon released as CO2, methane makes up nearly seven percent of emissions in the moist tundra; in dry soils, it accounts for less than 0.3 percent.
Taken together, these findings paint a different picture: moist and dry soils emit roughly the same amount of methane when cloud formation is also factored in. Heavier cloud cover forms over moist soils, producing lower temperatures below. In turn, this reduces the overall output of the carbon cycle, so that less methane is released from moist soils.

And how are the Arctic's extensive pond and lake landscapes reacting? Here, changes in vegetation are responsible for the majority of additional methane emissions. Thanks to warmer temperatures, the vegetation in and around the ponds is becoming lusher. This in turn increases emissions: like a straw, the plants' long stems pass methane released by the soil directly on to the atmosphere.
How can harvests remain stable despite higher future temperatures? In a dialogue with local farmers, CLICCS is working to develop efficient agricultural solutions. Field experiments conducted in Namibia have shown that, when sown together with high-efficiency bacteria, cowpea harvests can be doubled. Local farmers are willing to make the change.