Committee on Environmental Issues
Prof. Dr. Alexander Bassen Appointed to German Advisory Council on Global Change (WBGU)
14 October 2020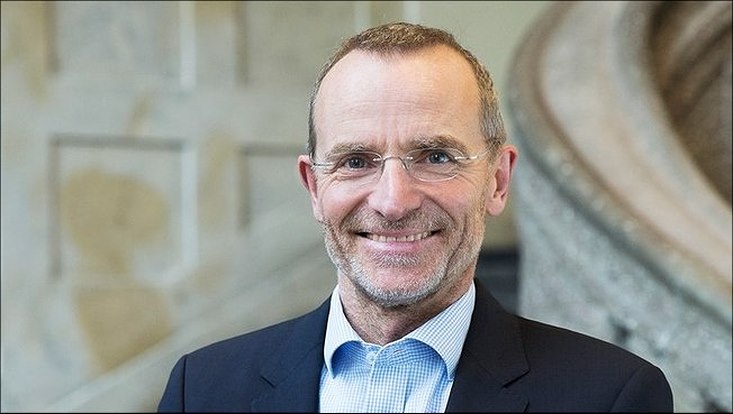 Photo: privat
Prof. Dr. Alexander Bassen
Today, the Federal Cabinet appointed Prof. Dr. Alexander Bassen (member of CLICCS) to serve on the Federal Government's Advisory Council on Global Change (WBGU). Over the next four years, he will help to analyze global environmental and development problems, to assess national and international research into sustainable development, and to make recommendations concerning policy and research.
"Global environmental changes pose material risks not just for individuals, but also for businesses. The transformation of business and the capital market toward more sustainability has already begun. I'm very pleased that I'll be able to apply the findings of our 'Research Group on Sustainable Finance' at the WBGU," says Prof. Dr. Alexander Bassen from Universität Hamburg's Faculty of Business, Economics and Social Sciences.
The 55-year-old has been a Professor of Business Administration, with a focus on capital markets and corporate management, since 2003. Among others, he is a member of two further bodies for the Federal Government: the Sustainable Development Committee and the Subcommittee on Sustainable Finance.
The WBGU was established as an independent academic consulting body in 1992. It regularly releases assessments and statement papers on current developments, e.g. to accompany UN climate conferences. The WBGU has nine members, all of whom are appointed by the Federal Cabinet for a term of four years, based on the recommendations of the Minister of Education and Research (BMBF) and Minister for the Environment, Nature Conservation and Nuclear Safety (BMUB).
Contact:
Claudia Sewig
Universität Hamburg
Pressesprecherin des Präsidenten
Referentin des Präsidenten für Presse- und Öffentlichkeitsarbeit
Tel.: +49 40 42838-1809
E-Mail: claudia.sewig"AT"uni-hamburg.de
---