The Life Cycle Assessment of Wood Combustion
20 October 2022, by Sophia Haves
Photo: Pixabay/ Denis Agati
The share of renewable energies in the EU is to be doubled by 2030. This also includes the burning of wood. Leam Mykel Martes is an expert in the field of global forestry and explains the effects of wood use on our climate and why it is considered climate neutral.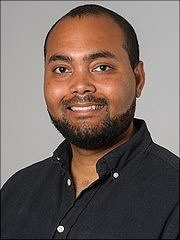 What is the impact of wood burning on our climate?
We humans have practiced burning wood for heat, cooking and light for as long as we have been humans. Trees take up carbon from the atmosphere. And when wood is burned this carbon is returned to it. As new wood grows back, the tree, again, sequester this carbon. This is thus a circular carbon cycle with a time span of decades to a century  - depending on how long the wood used takes to regrow. When compared to burning fossil fuels, the carbon stored in them was captured millions of years ago, it will take those same millions of years before this carbon will again be captured in fossil fuel deposits, thus it will continue to affect our climate for a very long time. However, if we sustainably manage forests to grow at about the same rate that the wood harvested the amount of carbon being emitted to the atmosphere and being sequestered again will be equal, and the effect of wood burning would be zero.
Why does wood burning count as a renewable energy?
Renewable energy is energy that comes from sources, which can be replenished in a reasonable human time frame. A forest can grow back in a human lifetime. If harvested sustainably, wood and other biomass can be a meaningful contribution to energy production.
Which use of wood does really make sense for climate protection?
 Wood should always be used for the application where it is most valuable. For example, large, straight stems of robust wood types are highly valued and should be used for high valued applications such as construction. This is not only financially sensible but also the most sensible for climate protection. High valued uses have long lifetimes and therefore store carbon the longest. Carbon in stored wood products is carbon that is currently not in the atmosphere. Using wood instead of other materials instead of concrete or steel also saved emissions by substitution. A wooden house needs much less carbon emissions to be built then one made out of concrete. Wood that is not suitable for high value products should be used for particle boards, pulp and paper, and lastly as a fuel source, each with a decreasing effect on carbon sequestration due to a decreasing lifetime. Burning wood should ideally only be done to otherwise unusable harvest leftovers, sawmill waste or wood that has reached the end of its life.
Leam Mykel Martes is a member of the Cluster of Excellence "Climate, Climatic Change, and Society" (CLICCS) at the University of Hamburg and works on global forestry.
He is currently a PhD student at the Institute of Wood Sciences, where he is writing his doctoral thesis.