Podcast
What's holding society back?
13 January 2022, by Stephanie Janssen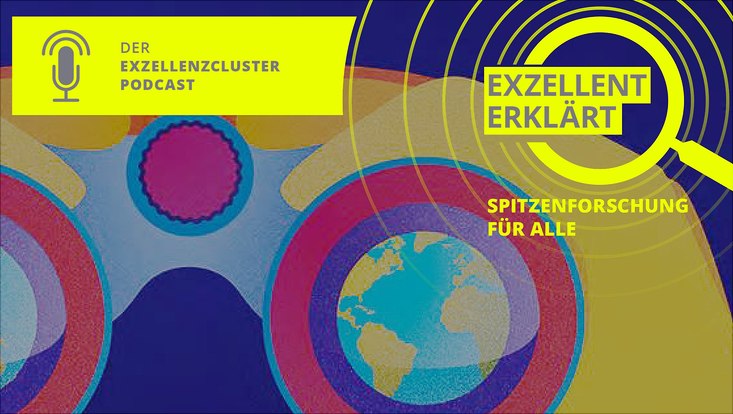 Photo: UHH/CLICCS
Climate research for your ears! The latest episode in the German podcast series "Exzellent erklaert" features speakers from Universität Hamburg's Cluster of Excellence for climate research, CLICCS. Do climate agreements really make a difference? What does divestment mean? And how plausible is it that humanity will limit global warming to 1.5 degrees Celsius or less?
With regard to the topic "Climate research – is 1.5 degrees still plausible?", Professor Anita Engels and Dr. Christopher Hedemann spoke with Larissa Vassilian about the key societal factors that can hinder or support a deep decarbonization. Ten of these factors are particularly relevant in terms of enabling society to comprehensively reduce emissions, and include corporate strategies, climate legislation, consumption patterns, and media coverage. But to date, only two factors have developed enough of a dynamic to help reach the goal of limiting global warming to 1.5 degrees.
But how do things look when it comes to factors like divestment – to what extent is international funding now being withdrawn from climate-harmful projects?
Anita Engels: "In other words, have we now reached a turning point, where fossil investments no longer offer a reliable source of profits? There are a number of recent studies on that question. Unfortunately, they show that we still have a way to go before we reach that point. It's an aspect that might well change dramatically in the next five years. But at the moment it can be clearly seen that, around the world, there are still plenty of financial flows for new investments in coal, oil and gas, and so on."
Are the climate agreements reached by the United Nations useless, since globally speaking, CO2 emissions continue to rise?
Christopher Hedemann: "Although the various countries involved didn't make enough concrete promises in this UN process, they still set targets. And that offers a wonderful resource for social movements, while also influencing other drivers, since new movements can coalesce around these targets. And that helps in terms of political decision-making. What's most interesting about this development is that, even if some of the individual drivers may not yet be going far enough in the right direction, these drivers can nevertheless support and reinforce one another."
The Podcast
Listen and enjoy: Find our podcast on the podigee platform (in German).
Find more episodes: The various German Clusters of Excellence introduce their research.
In Germany, there are currently 57 Clusters of Excellence covering a broad range of research areas. Having been selected by the German Research Foundation (DFG) for its outstanding research, each Cluster receives seven years of financial backing. Under the motto "Outstanding Research – Excellently Explained," every month a different Cluster of Excellence presents itself and its research focus in a podcast.
This is the sixth of 57 planned episodes.
Hamburg Climate Futures Outlook: All about CLICCS´s essential study on climate futures