How Climate Protection is Challenging the Liberal World
30 August 2023, by Franziska Neigenfind
Photo: Unsplash/Mika Baumeister
From climate justice and generational justice to regulating CO2 emissions – efforts to mitigate the climate crisis have produced a range of new norms. Yet the corresponding obligations are often a source of controversy. For example, how should responsibilities and burdens be distributed around the world? Prof. Antje Wiener is investigating how social actors and networks are shaping global governance for more environmental protection – in a time in which the liberal world order is being called into question and climate change is becoming the ultimate stress test for democracy.
The entire world is striving to find cooperative responses to the climate crisis. What headway has been made, and where are climate norms facing resistance?
Antje Wiener: Debates over norms can spur on the required transformation, as they call into question the existing balance of power.  Movements like Fridays for Future have given environmental protection a powerful, global voice and sparked social changes. Further, successful lawsuits have put governments and companies under pressure. On the other hand, lawsuits have also been filed against climate protection measures – which are also the target of widespread resistance.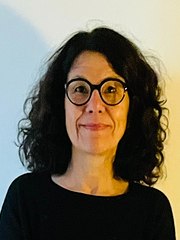 Where does this resistance come from?  
Wiener: In order to reduce greenhouse-gas emissions, federal governments need to introduce far-reaching measures. As such, climate change represents a challenge to the liberal principles of individual freedom.  Norms and regulations are questioned or criticized when certain parts of a given society, or of the international community, feel they are being imposed on them. For example, in the Global South we're currently observing skepticism towards the Global North. Environmental protection laws are seen as violating fundamental freedoms, which these countries and social groups are up in arms about. It's a bit like the reactions to the EU's enlargement policy: Eastern countries find themselves constantly required to implement new regulations. In response, populist forces, who call into question basic elements of liberal democracy itself, come out of the woodwork. The ensuing conflicts can take on an authoritarian spin.
So, what you're seeing is that these political currents aren't just focused on norms but also disrupt the entire liberal order?
Wiener: In countries like the USA, Hungary, Poland and the UK, we can see that certain treaties are no longer honored. This weakens the international order and was particularly dramatic when the USA, one of the largest greenhouse-gas emitters, withdrew from the Paris Agreement. Generally speaking, this type of backlash has become more likely.
But climate change especially calls for more cooperation and taking decisive action.  
Wiener: Exactly; what's problematic is how polarized politics have now become. In the USA, views have become so entrenched that the two parties in power can no longer suitably represent society. At the same time, there is still leeway that can be taken advantage of: Throughout the Trump administration, the State of California pursued a consistently progressive course, launching measures and initiatives in line with the United Nations' climate policy and the Paris Agreement.
And what options does society have?
Wiener: Norms offer us orientation; you could say they glue society together. We can use them, and we can lend support to organizations, initiatives and networks pursuing more environmental protection. There are a variety of ways for us to get  involved socially and politically – like local  projects, clubs and teams, at the workplace,  as educators, and above all at the ballot  box. At CLICCS, we will continue to explore these key avenues of influence.