Software Engineering
Climate modelling is an essential part of CliCCS. However, the increasing complexity of climate or even earth system models and the arrival of new hardware concepts are posing great challenges to scientists. Therefore, the aim of this sub-project is to support CliCCS scientists in the area of climate model software engineering in order to enable the models to fully exploit advances in high performance computing technologies.
After working out the computational requirements of CliCCS experiments together with the different research programs we will initiate projects at the intersection of climate research and computer science. Our aim is also to serve as a link between CliCCS and other research projects for future weather and climate modelling at the national and European level (e.g., ESCAPE, ESiWACE).
Software engineering techniques, like e.g., "separation of concerns" or "source code modularisation", will be explored and applied to the ICON model. One approach could be to participate in the design and development of a high-level domain specific language (DSL) for ICON and to evaluate the usability and performance of the DSL-generated code for algorithms implemented in ICON.
Team: Claudia Frauen, Panagiotis Adamidis, Joachim Biercamp
Contact: frauen@dkrz.de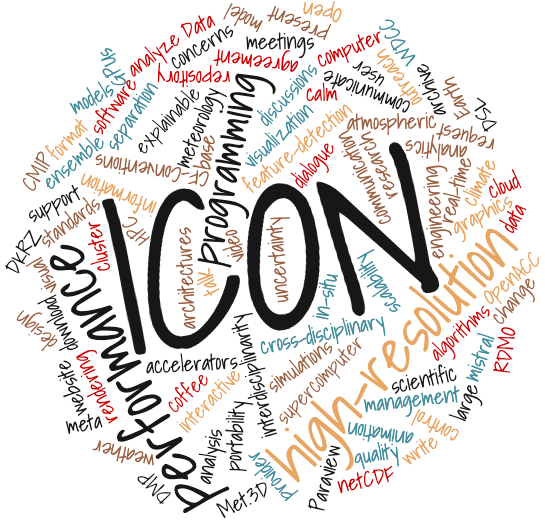 ---