Visual Data Analysis
The HPC-DIS visualization project contributes to the overarching objectives of CLICCS by developing visual data analysis tools specifically tailored to the needs of CLICCS projects. In a cross-disciplinary visualization project, we identify important needs for new visualization methods in collaboration with CLICCS researchers. We investigate application-oriented aspects of visual data analysis with the aim of developing methods that help identifying, exploring and communicating possible and plausible climate futures.                                                                                     
Building on our previous work in high-volume, interactive data visualization for meteorological applications, we are closely linked to projects in Theme A. Previous well-established collaborations between the visualization research unit at the Regional Computing Center at Universität Hamburg, the application-oriented visualization service group at the German Climate Computing Center (DKRZ) and the Center for Earth System Research and Sustainability (CEN) will be continued and extended. We are following the cross-disciplinary approach of CLICCS by developing novel visual data analysis methods for climate-related research in both the natural and social sciences.
Team: Marcel Meyer, Marc Rautenhaus, Michael Böttinger, Stephan Olbrich
Contact: marcel.meyer@uni-hamburg.de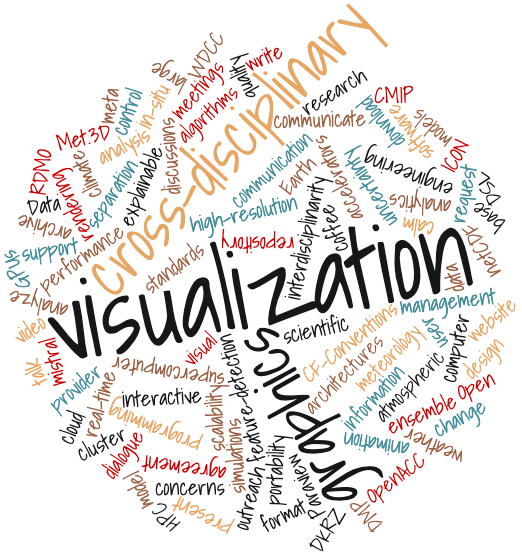 ---