What Do We Mean by "Plausible"?
16 March 2021, by Ute Kreis
Photo: F. Busch/unsplash
Which climate futures are possible and which are plausible? – in May, the "Hamburg Climate Futures Outlook," a scientific report released by the Cluster, will address this question for the first time. We spoke with Prof. Anita Engels, a social scientist at Universität Hamburg, and Prof. Jochem Marotzke from the Max Planck Institute for Meteorology. Both are CLICCS Co-chairs.

What does the report focus on: what's realistic or what's politically feasible?
Anita Engels: "Realistic" may well come closest. We examine which options have a reasonable chance of becoming reality – and analyze political processes, corporate strategies, and consumer behavior, as well as social trends and discourses.
Jochem Marotzke: For those of us in the natural sciences, the various emissions pathways are initially on an equal footing. But if we look at the society around us, it's a very different story.
Not everything that could happen will happen. What do you base this on?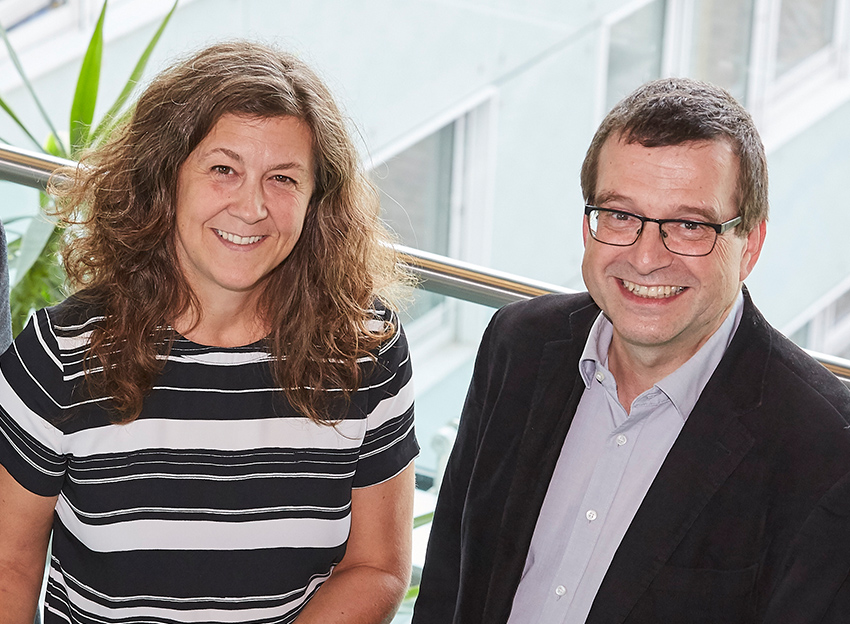 Marotzke: In reality there are various factors that stand in the way of developments toward a climate-neutral society or delay them. Take coal-fired power plants, which have a planned lifetime of decades – with all the resulting emissions.
Engels: Nevertheless, how society will develop remains extremely difficult to predict. Certain trends can be identified, but history shows us that over and over again events happen that suddenly change everything. Like when the Berlin Wall came down. Maybe, looking back, the change was in the air. But it was simply impossible to predict that it would happen the way it did.
Nevertheless, you hazard a prognosis?
Engels: In the "Hamburg Climate Futures Outlook" we identify so-called social drivers, analyze pressures and sources of resistance, but also possibilities and promising opportunities for change – important evidence and arguments for which we have developed a systematic evaluation framework. In this regard, we draw on our own and recent international findings.
Who should read the report?
Engels: The report was written first and foremost for the scientific community. We want to assess where the field stands, and to some extent we explore uncharted scientific territory.
Marotzke: At the same time, the "Hamburg Climate Futures Outlook" offers guidance for decision-makers: Perhaps larger efforts are required than expected by some? On the other hand, are there "windows of opportunity" that we can capitalize on for change? Think about the coronavirus pandemic. It's also discussed in the report.
CLICCS Quarterly
The interview was published in CLICCS Quarterly, the news from the Cluster of Excellence every three month. Find full issue  -> here.