Corona and climate change
Brazil: Two crises at the same time
14 September 2022, by Sophia Haves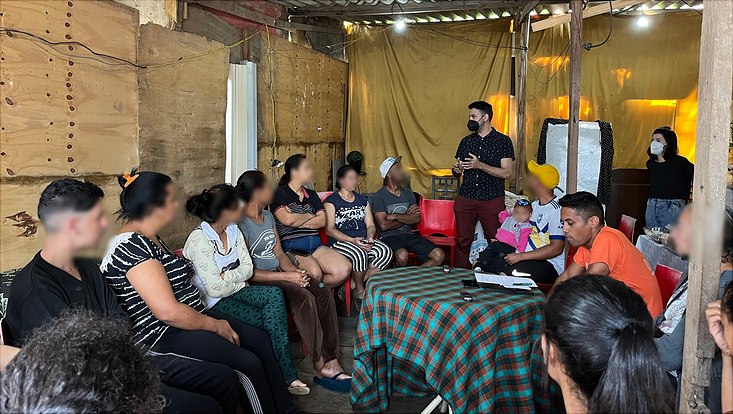 Photo: Katharina Heider/COVIDGI Project
The Corona pandemic is exacerbating people's vulnerability to climate change risks in many places. In Brazil, the pandemic has serious health and social implications. People suffering from unemployment and poverty, and whose food security is threatened, are particularly vulnerable to such risks. Each additional stressor can be debilitating and makes it harder for people to act.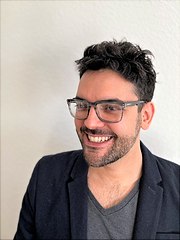 CEN's Alexandre Pereira Santos is doing his PhD at the intersection of climate change, urban development, and risk research, and has been talking to people in the most affected urban areas of Porto Alegre and São Paulo.
Alexandre Pereira Santos, in March you were in the Brazilian cities of Porto Alegre and São Paulo for your research interviews. What are people currently suffering from in particular?
We were surprised at the social and indirect impacts of the pandemic, such as how large groups of people were out of work, months after the restrictions had ended. In our fieldwork, we compared high- and low-income areas to understand how people suffered impacts and, more importantly, responded to these changes. In general, people suffered from restricted socialization, restricted access to health, to the city, and increased feelings of uncertainty towards the future.
What influence did the respective income have?
In the high-income areas, people had alternatives, access to friends and family that supported them, and, in some cases, even found new opportunities. In the low-income areas, the situation was harder: The pandemic compounded existing vulnerabilities and most people we interviewed were overwhelmed by problems with health, work, family, and isolation all at the same time. Many reported being anxious or clinically depressed because of these hardships and it is hard not to be touched by these stories.
Have the consequences of climate change become less topical given the acute threat of the pandemic?
Just the opposite. Research in a newly published paper indicates that many of the vulnerability factors of climate change overlap with those of COVID-19, especially in low-income and structurally disadvantaged communities. Also, when looking at how society responded to COVID-19, we can get a sense of how it will react to other systemic crises. So far, many people still consider climate change something far in the future. But as it is already here and as it worsens, we will feel its effects on multiple, concurrent crises.
Do you have a specific example of this?
An example would be weather events we consider extreme today becoming frequent. It is possible that before we can recover from the last, we are hit by the next, leading to crop failures that put restrictions on access to food staples. We observed this condition of living under multiple stressors in the endangered regions in Brazil and it might become more familiar to other social classes in the future. A positive fact is that communities in our case studies showed remarkable capacity for organization and self-support, especially when State actors were absent. They pooled their resources, sought external sources of funding and secured access to food. In addition, they sought to build pressure with policymakers. While this shows a particular resilience, the community would be better prepared for future crises if these were further strengthened, while also promoting social and environmental justice.
What are people demanding from politicians to improve their situation?
They demand respect for human lives, social security, access to trustworthy information, and public service provision such as health and social services. But this essential premise was constantly overruled in name of politics. This has led to a loss of trust in public institutions, which is why, in certain countries, people became acutely aware of what thanatopolitics, or the politics of death, means. Our research will keep on studying the "old-new questions", like vulnerability, because we believe it is important to support policies that are more humane, context-specific, and democratic.
Weitere Informationen
Alexandre Pereira Santos is doing his PhD at the Center for Earth System Research and Sustainability (CEN) at the University of Hamburg. The focus of his work is on the interface of climate change, urban development and risk research.
The research interviews from Brazil were conducted as part of the COVIDGI project. In this project, scientists are trying to explore questions about the impact of COVID-19 on different populations.
Twitter-Account: @covidgi