A1 - Carbon Dynamics in the Arctic
This project aims to quantify the global carbon cycle response to Arctic warming. Stimulated by the question "Where does the anthropogenic carbon go?" we will calculate Arctic sinks and sources of CO2 (Carbondioxide) and CH4 (Methane) in a changing climate.
On land, we will focus on the effects of thawing permafrost on carbon cycle processes in tundra vegetation and soils by combining observations obtained in field research with process-based modeling on pedon-, landscape- and ESM-scales.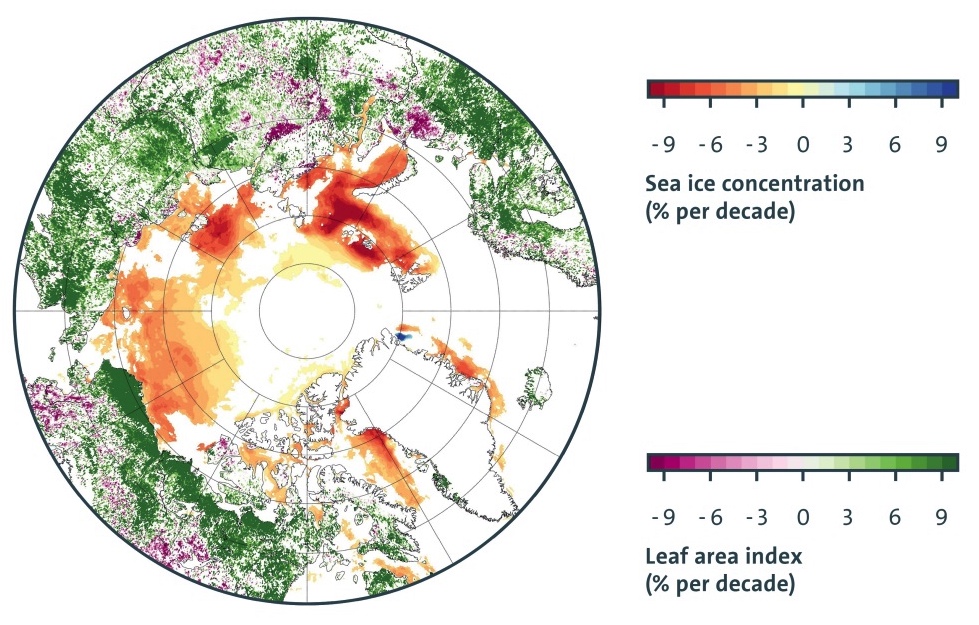 In the ocean, we will study the impact of Arctic sea ice changes on the carbon cycle using remote sensing data and ICON-ESM modeling, in which riverine organic carbon transport will be implemented. Using this model, the land-ocean coupling in the Arctic carbon cycle will be analyzed. Projections and ensemble simulations will be performed to constrain the Arctic contribution to the global climate–carbon feedback.
By constraining the rates of carbon emissions and sequestration in the Arctic for future climates, we provide the environmental framework for projects B2 and B3 dealing with the Arctic, and contribute directly to the overarching CLICCS question.
Chairs: Victor Brovkin (MPI-M), Lars Kutzbach (UHH)